2023 Volunteer Team Leader and Individual Volunteer Resources
Team Leader Event Resources
Please use the below links to submit all forms after the event
Image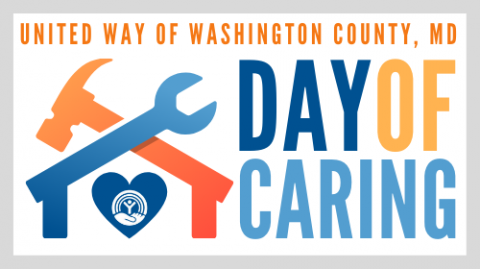 Building a Stronger Community, Together
Washington County's Largest Single-Day Volunteer Effort
Join us on September 21st, 2023
What Is The Day of Caring?
The Day of Caring is Washington County, MD's largest annual single-day community service effort.  With the sponsorship of local businesses, individuals, and partners, as well as the mobilization of almost one thousand volunteers, our community rallies together to create positive change during this event.
United Way facilitates Day of Caring projects designed to serve our community's most vulnerable residents including those residents who are disabled or low-income, and our veterans and elder population. Many nonprofit organizations are also supported through this event - allowing them to continue focusing on their missions within our community. Day of Caring projects aim to improve the safety, mobility, access, organization, cleanliness, maintenance, and beautification of residential and nonprofit properties. All of these are done at no expense to our property owners or partner agencies.
Last year's Day of Caring allowed almost 1,000 volunteers to impact our community through service projects, collection drives, senior support, and delivering important health information.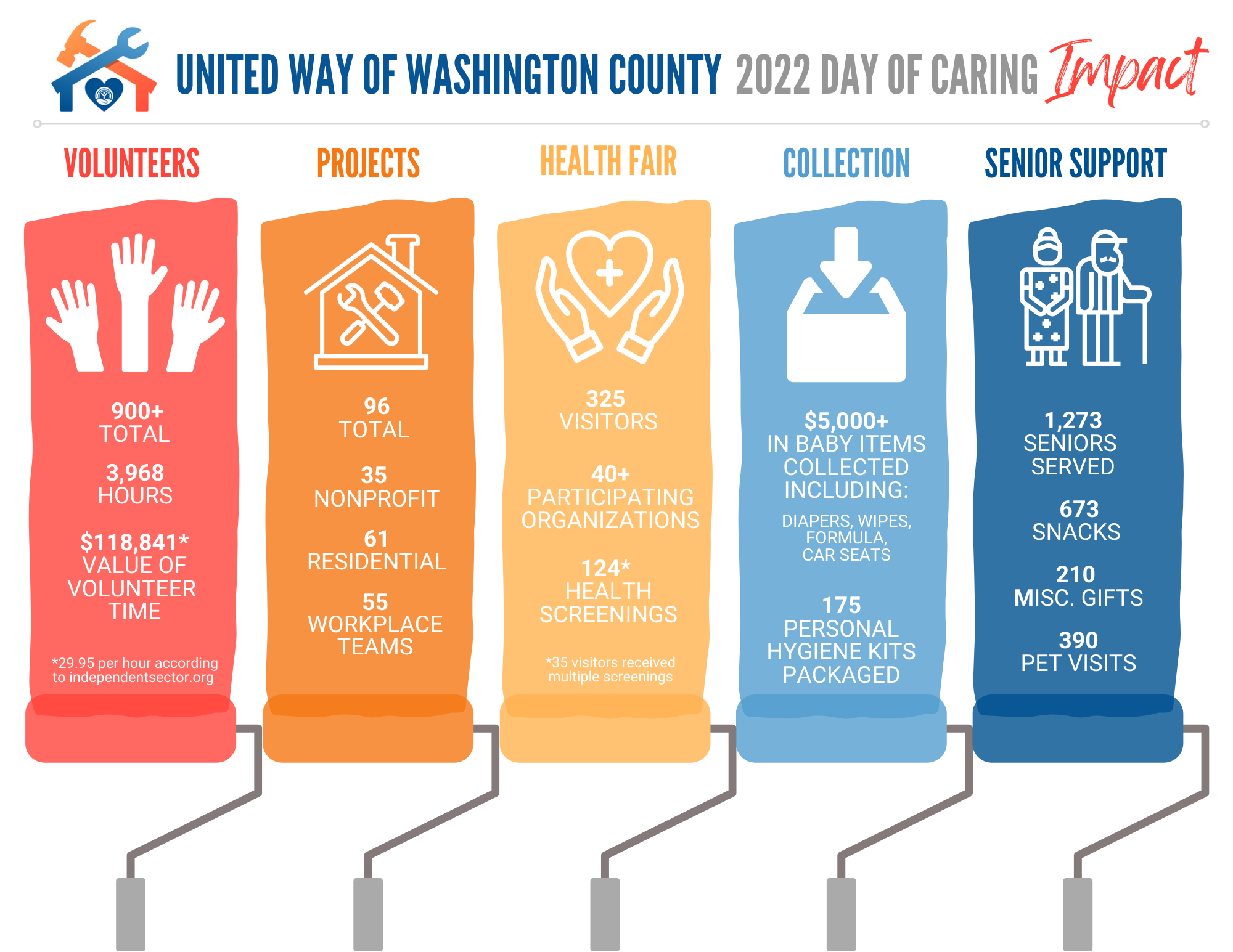 Project Requests
The deadline for project requests is now closed.  
For questions regarding project requests, please contact Kelli Tencer at 301-739-8200 ext. 104. 
Volunteer  
Volunteers make this day a success!
If you are interested in volunteering, please contact Kelli Tencer at 301-739-8200 ext 104
Become a Sponsor 
Sponsorship opportunities uniquely position your company as a local leader - engaging your customers, vendors, employees, and community
For more sponsorship information, download our Sponsorship Levels.
Make an online sponsorship payment here. Just be sure to select "Day of Caring" in the designation field and manually enter the level of sponsorship in the amount field. 
Questions? 
Please reach out to:
Heather Guessford, President & CEO
Phone: 301-739-8200 x 102 
Days of Caring Community Events 
Even though Day of Caring is Washington County's Largest Single-Day Volunteer Event there are many days and many ways you can be involved!
Are you unavailable on Thursday, September 21st but still have a passion and desire to be a part of positive change in our community?
Does your item drive need to span over multiple weeks or months for the greatest impact?
Our Days of Caring community events are brought to you through collaboration with many of our local nonprofit partners leading up to the main event. Take a look at what we have coming up below.