Our Mission
United Way inspires collaborations to impact community improvement.
To do this, we function as a rallying point for attracting and fostering leadership to advance collective action. Specifically, we:
Convene cross-sector stakeholders to identify and collectively address priority community issues in Education, Financial Stability, & Health
Acquire and leverage resources and assets toward achieving shared community goals;
Support a collaborative network assisting individuals in meeting their most basic needs;
Inspire all community citizens to LIVE UNITED in our mission by giving, advocating, and volunteering.
Diversity, Equity, and Accountability
UWWC is an equal-opportunity employer and is committed to the principle of diversity. We therefore:
Value, champion, and embrace diversity in all aspects of United Way activities. 
Support equal employment opportunity programs at both UWWC and its partners.
Refuse to engage in or tolerate any form of harassment.
Will not engage in any unlawful discriminatory practice.
United Way of Washington County fights for the equitable meeting of our diverse community's most basic health, education, and financial stability needs. 
We Live United against acts of injustice, divisiveness, and violence based on race or ethnicity across the nation. Acts that contribute to racism, social inequality, and injustice are abhorrent and do not align with our leadership, board of directors, staff, and volunteers' values. 
Is equitable, respectful, and opportunity-filled.
Be kind. Be the one. Live United.
Accountability
United Way of Washington County, MD is run through volunteer governance and management committees who carefully manage its operations, so more donor dollars help people in our community.  Donated support helps provide basic needs, prevent abuse & neglect, care for our children, adults, and mentally disabled, provide health and mental health care and provide positive alternatives for our youth.   We are accountable for our efforts.  We continually evaluate programs and administrative policies for effectiveness.
Financial statements
The United Way has developed comprehensive requirements for the completion of audited financial statements. They are intended to create a uniform set of standards for all United Ways to follow in preparing audited financial statements to ensure consistency and transparency on the part of each United Way. The requirements are based on current best practices in our industry and generally accepted accounting principles and requirements of the Financial Accounting Standards Board. The United Way system has also developed requirements for completing the IRS Form 990 that clarify various areas of ambiguity and establish a single United Way standard for the 990 where the IRS allows for several different approaches. 
We exceed the standards for efficiency, transparency, and compliance.
We disclose our annual audit findings conducted by independent firm Albright Crumbacker Moul & Itell, LLC.

We protect donor contributions to other nonprofits by verifying each agency's IRS eligibility.


 
2022 GUIDESTAR SEAL OF TRANSPARENCY
United Way of Washington County has earned the 2022 Platinum of Transparency on Candid's GuideStar.  By adding information about our goals, strategies, capabilities, achievements, and progress indicators, we highlight the difference we help to make in the world. Guidestar is the world's central source for nonprofit evaluation. This is the highest recognition possible! For the past 2 years in a row now, we have maintained a spot in the top one percent of the more than 1.8 million charities rated by Guidestar. View our Guidestar Profile.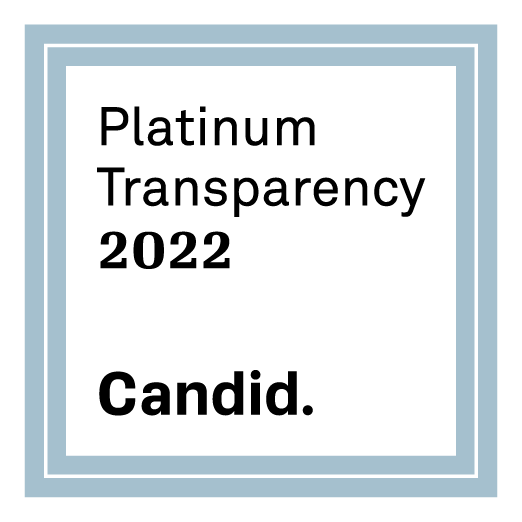 2022 UNITED WAY WORLDWIDE MEMBERSHIP REQUIREMENTS COMPLETED
Every year each United Way must adhere to a set of standards and requirements that United Way Worldwide has dictated. To utilize the United Way name and brand, United Ways must complete these membership standards United Way of Washington County, MD, has completed all reporting requirements for United Way Worldwide and has been granted membership in their international organization. Categories reviewed included fiscal responsibility, governance, campaign policies, and success and community investments.
To view a complete list of the Worldwide requirements, visit their page here.