United Against Hunger Urgent Needs Grants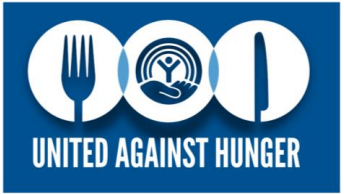 As the Live United Urgent Needs Grant Program has evolved, requests for assistance from organizations addressing food insecurity in Washington County have increased significantly. In response, the United Way of Washington County has launched the new United Against Hunger Urgent Needs Grant Program to address needs specific to food insecurity. 
Grant Details
To qualify under the terms of the grant, local nonprofits must:
Be a registered 501(c)(3) organization with a federal determination letter.
Serve the community in the areas of essential and basic needs or food insecurity.
Use requested grant awards in Washington County, MD for Washington County residents only.
Use requested grant awards for the acquisition, storage, supply, or distribution of food to low-moderate income individuals/households. 
Be able to expend funds for requested use within 30 to 60 days of award (with supporting documentation).
Examples of requests that qualify for grant awards include (but are not limited to):
Unexpected replacement of equipment due to unrepairable failure.   

Ex: Refrigeration or stove unit at soup kitchen fails and is unrepairable.  

Unexpected repair of equipment.  

Ex: An HVAC system at food pantry fails but can be repaired. 

Replacement of items due to flood, fire, or other major events.  

Ex: Pipes burst in old building (not covered under insurance) and food items are destroyed in subsequent flooding/water damage.   

Materials needed to address a documented, unanticipated shortfall of funding for a program or project that addresses food insecurity which will result in a community emergency or crisis. An unanticipated shortfall of funding donations is defined as, but not limited to, federal/state or local grants being discontinued or terminated due to a budget shortfall. This would be a one-time grant to the program to offer support while seeking a new funding source.  

Ex: Additional funds needed to purchase food items for distribution to low-income residents. 

Items needed to support a program or project to address an unanticipated local community need.  

Ex: A housing complex, town, or rural area has a local disaster that creates the need for food or meal preparation not covered by other emergency funding agencies.  

Program materials to address an unanticipated increase in need due to a major economic, health, or natural disaster.  

Ex: Demonstrated need for food caused by a disaster. 
To apply:
This is a rolling grant and is offered monthly. Grant awards up to $1,000 per month. Applications are accepted by 3:00 pm on the 27th of each month (no exceptions) and reviewed by our volunteer-led Community Impact Committee.
Nonprofits interested in applying for United Against Hunger Urgent Needs Grant funds should apply via the webform: United Against Hunger Urgent Needs Grant Application.
Contact Kelli Tencer by email at kelli@uwwcmd.org or phone at 301-739-8200 ext. 104 for questions or to submit this printable application.