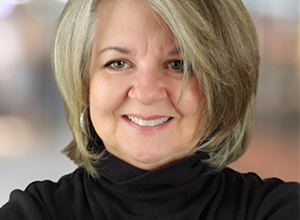 Office Administrator
301-739-8200
Kathy was born and raised in Hagerstown where she currently lives with her husband of 48 years and their sweet cocker spaniel. Kathy retired in March 2020 after 35 years in the printing industry. Working with people comes naturally to her and much of that time was spent in the art department at Tri State Printing working one-on-one with clients, assisting them with the design and creation of printed pieces to promote their business or organization. She also held positions in customer service and sales.
Kathy has always been active in her local community. She was involved with the Hagerstown Chamber of Commerce for a number of years serving as Ambassador Committee chair and serving on the Board of Directors for the Chamber.  She was honored to be selected as the Chamber's Businessperson of the Year in 2005. Kathy is currently a member of Rotary Club of Hagerstown-Sunrise where she served on their Board of Directors as Fundraising Chair and spearhead their major fundraiser for 18 years. She also creates and edit their weekly newsletter as well as serves on the Board of Directors of Coffman Nursing Home assisting with their fundraising and community awareness. 
After a year of retirement, Kathy needed a way to get connected to her community again and was thrilled to be offered the opportunity to work with the team at the United Way of Washington County!