Image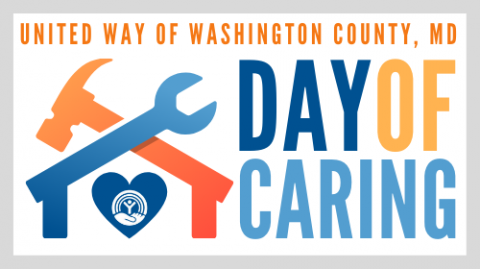 Building a Stronger Community, Together
Washington County's Single-Largest Volunteer Effort
Join us on September 15, 2022
What Is The Day of Caring?
The Day of Caring is the single largest 1-day community service effort in Washington County, MD. With the help from local sponsors and businesses, as well as the mobilization of hundreds of local volunteers, our community rallies together to create positive change. United Way facilitates Day of Caring projects that are designed to serve our community's most vulnerable residents including the elderly, disabled, low-income, and military veterans at no cost to them. Many nonprofit organizations are also supported through this event which allows them to continue focusing on serving the needs of Washington County. Day of Caring projects aim to improve the safety, mobility, access, organization, cleanliness, maintenance, and beautification of residential and nonprofit properties. 
**Stay Tuned for Covid-19 Updates**
Despite the ongoing pandemic and its challenges, last year's Day of Caring was another great success! Hundreds of workplace volunteers showed up to impact our community through service projects, collection drives, senior support, and delivering important health information.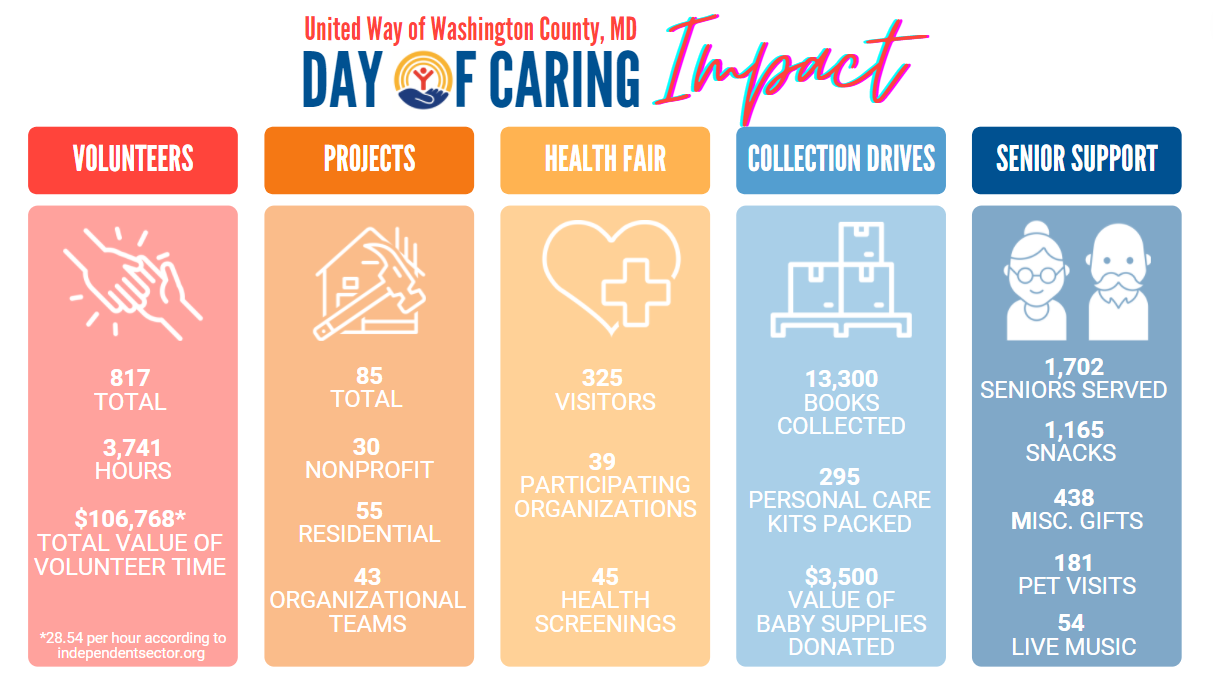 Project Requests
The Project Request deadline was June 30th, 2022, but project requests after this date will be reviewed on a case-by-case basis. Contact Jocelyn Hauer for consideration.
Volunteer 
Whether you are an organizational team or an individual, we invite you to serve with us! If you're interested, please complete a Volunteer Application: HERE.
Important Online Information:
Become a Sponsor 
Sponsorship opportunities uniquely position your company as a community leader - engaging your customers, vendors, employees, and public alongside America's #1 most-trusted and recognized philanthropic brand, according to Forbes' America's Top Charity List for 2021. We sponsor opportunities for all budgets. 
For more sponsorship information, download our Sponsorship Levels.
Make an online sponsorship payment here. Just be sure to select "Day of Caring" in the designation field and manually enter the level of sponsorship in the amount field. 
Questions? 
Please reach out to:
Jocelyn Hauer, Director of Engagement
Phone: 301-739-8200 x 103 
Email: jhauer@uwwcmd.org
Days of Caring Community Events 
Caring isn't a one-day thing. 
Could you use support, but your needs don't fit with our event on September 15th? Do you want to volunteer, but your availability is iffy that day? Don't worry - we've got you! There are many ways to either receive local assistance or help your community. 
Our Days of Caring community events are brought to you through collaboration with many of our local nonprofit partners leading up to the main event. Take a look at what we have coming up below.